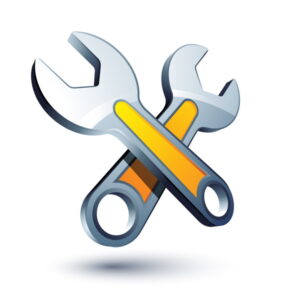 If you're looking to save money on home repairs, don't look to your furnace. You can take care of many DIY projects around the house, but you should consider the furnace strictly "off limits." 
In other words, the simple answer to the question in the title of this blog is "No." 
However, there's a more complex answer…
Safety Is Priority Number One
First, the reason you can't do your own furnace repair is because of safety concerns. Furnaces are powerful devices, and most use natural gas to generate heat. Tampering with any appliance that burns natural gas is extremely risky for anyone who lacks the proper training and equipment.
It can result in dangerous combustion or exposure to toxic gas byproducts. An improper repair can turn the furnace into a ticking time bomb in a home. In fact, in some jurisdictions, it's illegal for anyone without special certification to work on any appliance connected to a gas main. 
You Can Still Troubleshoot
Second, even though you should never attempt to do a DIY repair on your furnace, you can still make basic checks when it malfunctions to see if there's a simple solution to the problem. We've often come to homes on furnace repair jobs and discovered something basic was at fault that the customer could've corrected themselves.
We want to save you from an unnecessary repair call, so here are the troubleshooting steps you can take when your furnace malfunctions. When you've exhausted these, then it's time to call our technicians.
Check the thermostat: Make sure that the thermostat is set correctly. It may be set to "fan only" or "cool." Someone else in the home may have changed the settings without you knowing about it. A thermostat that uses batteries may need to simply have new batteries put in.
Check that the font panel is secure: Most modern furnaces won't run if their front panel is open or loose. Make sure that this panel is fully closed.
Change the air filter: Poor furnace performance often comes from an air filter that's stayed in place for too long (more than 3 months) and has extensively clogged. A dirty filter will lower airflow, cause uneven heating, and may even cause the furnace to overheat and shut down.
Check the electrical panel: If your furnace won't turn on at all, it may have tripped its circuit breaker. (Yes, this is true for gas furnaces; the blower motor can overheat and overload a circuit). If a breaker continues to trip after it's reset, call for professionals—there's an electrical fault with the furnace.
Check the gas valve: The gas valve to the furnace may have become stuck which will keep enough gas from flowing to the burners. The furnace is designed to shut off in the event of this type of problem. Don't attempt to do anything more with the gas line if this doesn't work. 
Professionals Are Your Best Resource
If you can't bring your furnace back to life, you don't need to worry: you can turn to JD's Prompt Plumbing, Heating & Air Conditioning for the furnace service in Brownfield, TX that you need.
Contact JD's Prompt Plumbing, Heating & Air Conditioning when you need the best heating assistance in the Lubbock area.