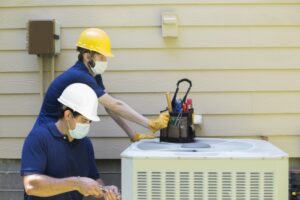 One of the most common questions we get this time of the year from our customers is "is it ever too late to have AC maintenance done?" Or they just avoid the question altogether and assume that it is too late and they should just wait for next year. But, you shouldn't wait!
The only time it's ever "too late" for air conditioning maintenance is if your cooling system is absolutely broken down, beyond repair. Otherwise, it's never too late. In fact, consistency and frequency are actually more important than timing, even though we do technically recommend this service be done in early spring.
Getting your tune-up done before temperatures warm up too much gives your system its best chance to get through the entire summer without problems that could lead to big repair needs or premature breakdown. Unsure if this is really the case? Read on as we uncover some of the benefits of AC maintenance, even this late in the season.