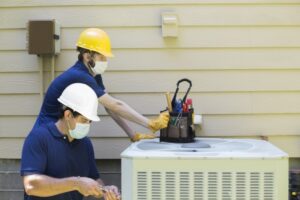 First, we need to clear something up. When we talk about "sizing" an air conditioner, what we mean is finding out how powerful an air conditioner is necessary for your home to provide the specific amount of cooling for your space.
If you're in the market for a new central cooling system for your living space, then the system has to be properly sized so that it provides the home with the comfort level your household needs during our hottest summer months.
But sizing is about so much more than the actual physical area of the air conditioner–it's about how much power it outputs. And too powerful of a system can be just as detrimental to AC efficiency as a system that isn't powerful enough. Read on to learn more!