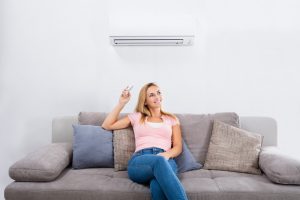 Many folks still don't realize this, but there is a singular alternative to having both an air conditioner and a heater, in one system. It's the heat pump system! And one type of heat pump system is a ductless air conditioner (and heater). These systems are highly efficient at keeping your home nice and cool in the summer, and warm during our brief but chilly winters.
Choosing the right HVAC system for your home may seem like a daunting task. There are, after all, many great options to choose from. We advise speaking with a trained professional before you make a final decision. We'll be able to guide you to the best choice for your specific home.
Not all homes are the best setup for a ductless system, but when we say that we mean it might not be the most efficient option for you and there may be something even better. This is why we really encourage our customers or potential customers to talk to our staff to learn more. Read on as we uncover some of the benefits of this system!