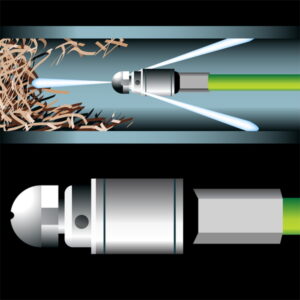 If you have a clogged drain in your house, whether a kitchen sink, a shower, or a toilet, what do you do?
Grab a plunger and try to force the clog out.
Take a drain snake (drain auger) and try to break apart the clog.
Pour chemical drain cleaner down the drain.
Call a professional for drain cleaning.
The first two are good instincts, and we definitely recommend you try them. For simple clogs, they'll often work. The third is an unfortunately common reaction, and one we wish people would banish from their minds. Chemical drain cleaners are harmful to drains, people, and the environment.
The fourth choice is the only choice that's guaranteed to get your drain unclogged, so if the plunger and the drain snake won't do the job, call our professionals and we'll see the clog is removed with professional drain cleaning in Lubbock, TX.