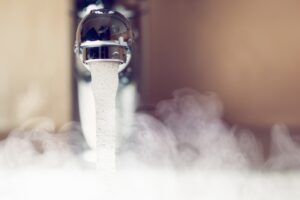 If there's anything that most homeowners universally enjoy, is a nice hot shower at the end of the day to get clean and refresh. There's also not a lot less enjoyable than being surprised when your warm shower suddenly turns cold. If this has happened to you before, it probably didn't make you very happy!
Nobody likes this kind of wake-up call from their shower, and from their water heater. This could very well mean that your water heater is struggling to do it's job, and if you delay having it checked on, you could end up needing to replace it sooner rather than later.
Of course, you can avoid all this water heater drama with one important service–water heater maintenance. Maintenance isn't often thought about for water heaters, but it is really important. Read on to learn why!