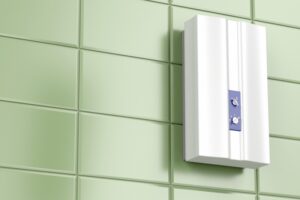 If there is any one appliance in your home that you're likely to take a little for granted, we're going to say it's your water heater. Even though this is probably the most often used plumbing appliance in your home, let alone home comfort system, you probably don't think a whole lot about it, unless something goes wrong, right?
And when something does go wrong with your water heater, the next question is, "Is it time to make an upgrade?"
The short and simple–even though it's not always simple–answer to this question is if your water heater needs a repair and it's a couple decades old and showing signs of corrosion, is yes, it's probably time to make an upgrade.
We'll assume for sake of brevity that you've already decided to replace your water heater. So the next question is, do you stick with a conventional storage tank water heater, or is a tankless water heater right for your home? Read on as we help you explore your options!