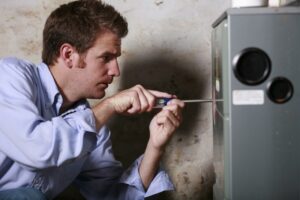 Most winters, we don't use our furnaces for a very long time around here, right? But when we do need them, boy do we need them!
This means they need to work as efficiently and effectively as possible. Also, given how much you use your air conditioner each year and how much that costs, it makes sense that you would like to save as much money as possible on your energy bills during the cooler months.
And maybe you think that the only way to make your furnace use more efficient is to not use it at all. But this is simply not the case, plus it doesn't do much for your home comfort, right?!
Read on as we uncover some simple ways you can boost furnace efficiency without shutting it off altogether.