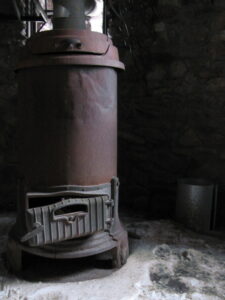 If your furnace looks anything like the accompanying picture, then, yes, yes it is time for you to replace your furnace. This system doesn't just look outdated, it is outdated. Continuing to use a system that is decades past its useful lifespan is not going to operate efficiently, or safely.
Useful is the keyword here–you'll often hear an HVAC professional say that furnaces last about 10-15 years. Of course, if yours is older than this and is still running, that can be hard to believe. Is that professional just out to make money?
No, not at all! What we mean when we talk about lifespan is how long a furnace can last, operating efficiently, powerfully, and safely!
So read on as we uncover some signs that it's time to go ahead and upgrade that heater of yours.