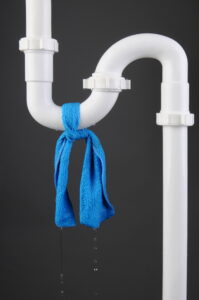 Do you know how to tell if you have a plumbing leak?
You might be thinking, "sure I do! I just look at my faucets and showerheads, or underneath my kitchen and bathroom sinks, and if I see water, it means there is a leak!"
On your behalf, we wish it were always as easy as this. The fact of the matter is, since most of your plumbing system is actually hidden from view, leaks can be hidden from view too, for a long time–long enough to do some serious property damage.
The good news that there are signs you can watch out for that you're actually experiencing a plumbing leak, and then can call us to have it repaired promptly. Read on to learn what these signs are!